Tarjous
Silvretta Hotel & Spa
© Photo by Gian Giovanoli / kmu-fotografie.ch - Gian Andri Giovanoli
© Photo by Gian Giovanoli / kmu-fotografie.ch - GIAN GIOVANOLI
© Copyright 2012, Alexander Maria Lohmann
© copyright 2017
© Copyright 2012, Alexander Maria Lohmann
© copyright 2017
© alexander maria lohmann
alkaen 1 569,50 CHF
7 Yöt
Zegg Discovery Week
hissilipulla / wellness / Talvihinnat
Voimassaolo

24.11.2022 asti 01.05.2023
7 Yöt: 18.03.2023 asti 07.04.2023
7 Yöt: 07.04.2023 asti 14.04.2023
7 Yöt: 10.04.2023 asti 01.05.2023

Kuvaus

7 nights to explore the world from the ZEGG Hotels & Sores. With the 6-days Skipass you can explore the sport diversity from the Skiarea, an evening at the Fonduestübli «La Grotta» shows you the culinary variety; the CHF 50.00 voucher for the ZEGG Stores stands for duty free shopping and the partial massage and a CHF 50.00 SPA voucher complete the offer.

*rich and regional breakfast buffet
*welcome drink
*Cake buffet in the afternoon
*5-course evening menu with vegetarian alternative in the main course and dine around possibility
**6-day ski pass per person
**1 shopping voucher of CHF 50.- for our ZEGG stores per person
**1 Alpienne massage (approx. 25 minutes) per person
**1 wellness voucher worth CHF 50.- per person
**1 fondue dinner in the Fondue restaurant "La Grotta" with 1 bottle of White or Red
*use of the Alpienne SPA (900m2) with roman style indoor swimming pool and whirlpool from 6:00 to 21:00 (adults only from 6:00am to 9:00am and from 5:30pm to 8:00pm) & «Life Fitness» Gym in the Relais & Chateux Chasa Montana, comfortably accessible through an underground tunnel
*bathrobe, bath towel and slippers in the room
*W-Lan
ZEGG VIP SERVICES
*5% VIP bonus in the ZEGG DUTY-FREE STORES
*Childcare in our Murmeli Kids Club from 2:00 p.m. to 6:00 p.m. 5 days a week
Winter: "Everything for the skis"
*Ski Safes with ski boot heating
*Ski ticket serviceown ski rental
*own snow sports school with appointments at the reception desk
*comfortable ski shuttle service

per person at the double room Stammerspitze from CHF 1569.50.-

Huomautus

The prices are per person and vary depending on the room category and length of stay.
---
7 Yöt
18.03.2023 asti 07.04.2023
3/4 majoitus (puolihoito + välipala)
---
7 Yöt
07.04.2023 asti 14.04.2023
3/4 majoitus (puolihoito + välipala)
---
7 Yöt
10.04.2023 asti 01.05.2023
3/4 majoitus (puolihoito + välipala)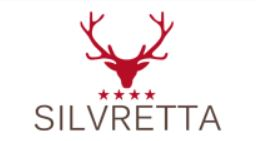 hotelli

60 Sängyt, 32 Huone

Fam. Zegg - Hotels & Stores