Wellnessresidenz Schalber
6534 Serfaus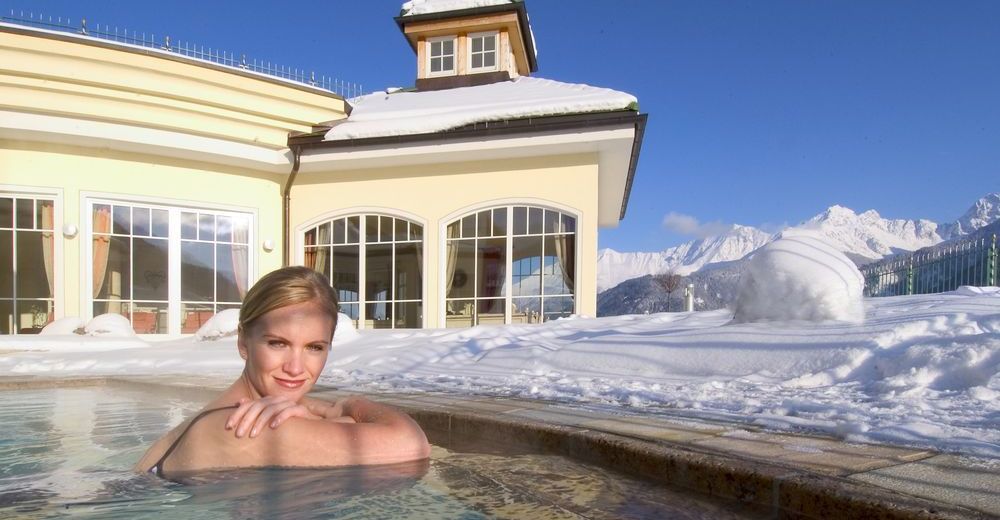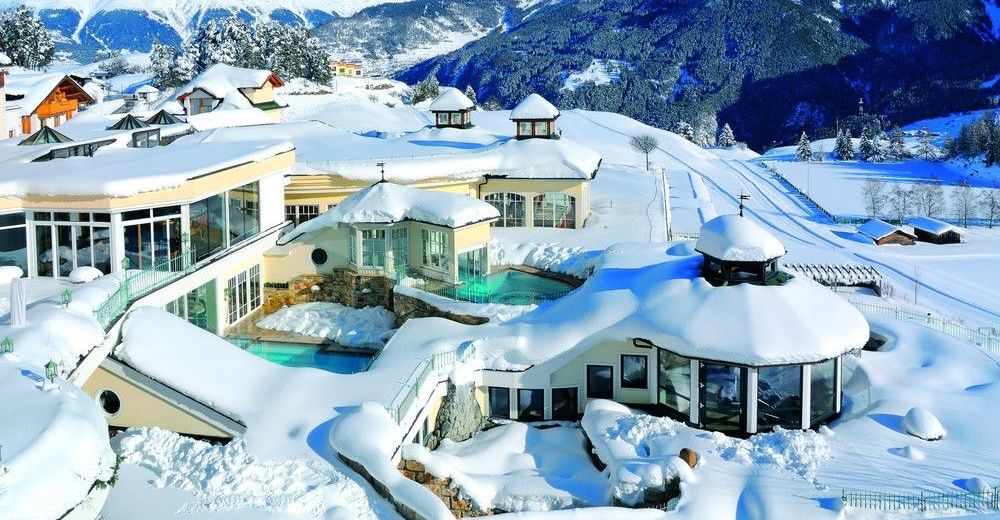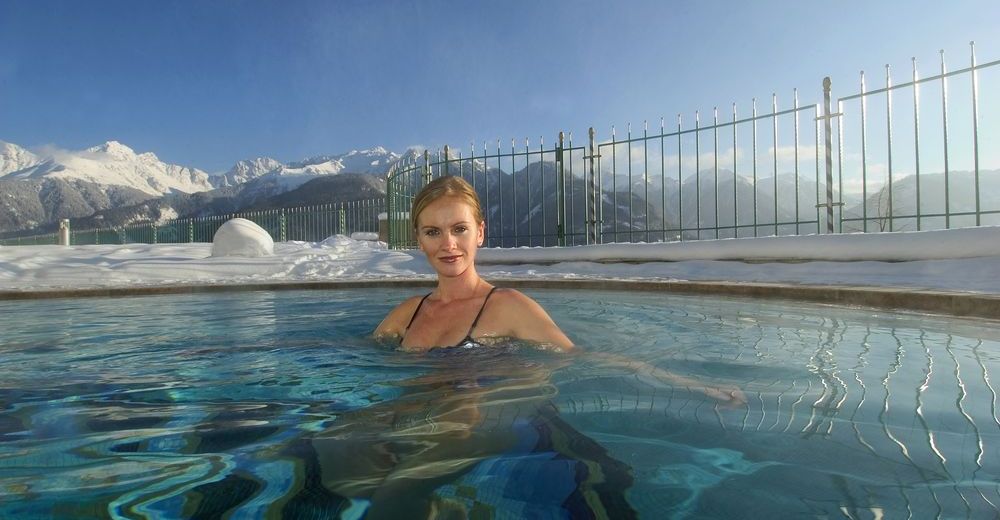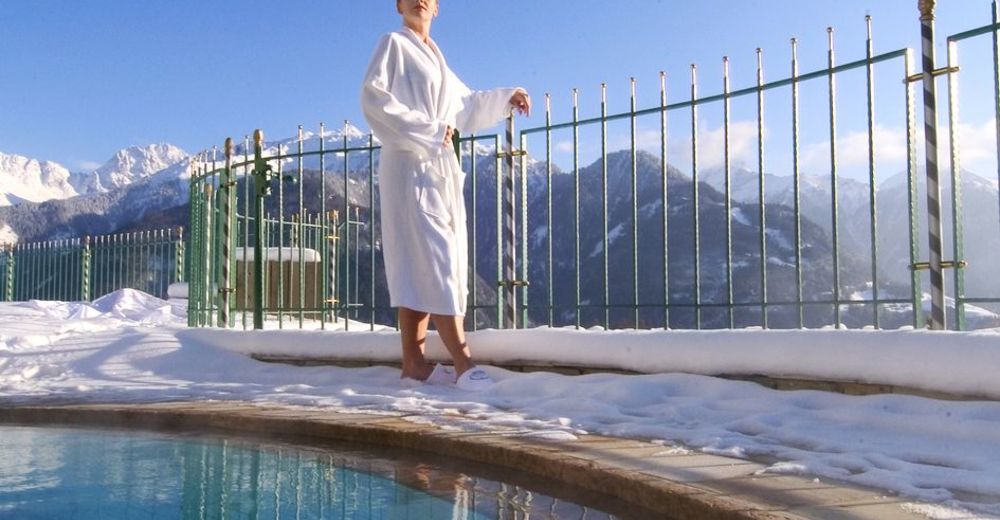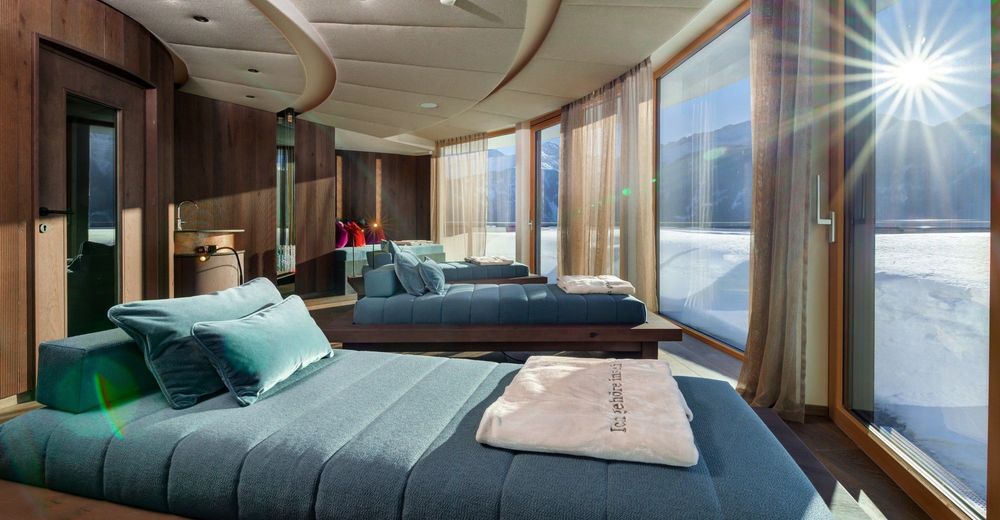 © Foto Lebesmhlbacher - Foto Lebesm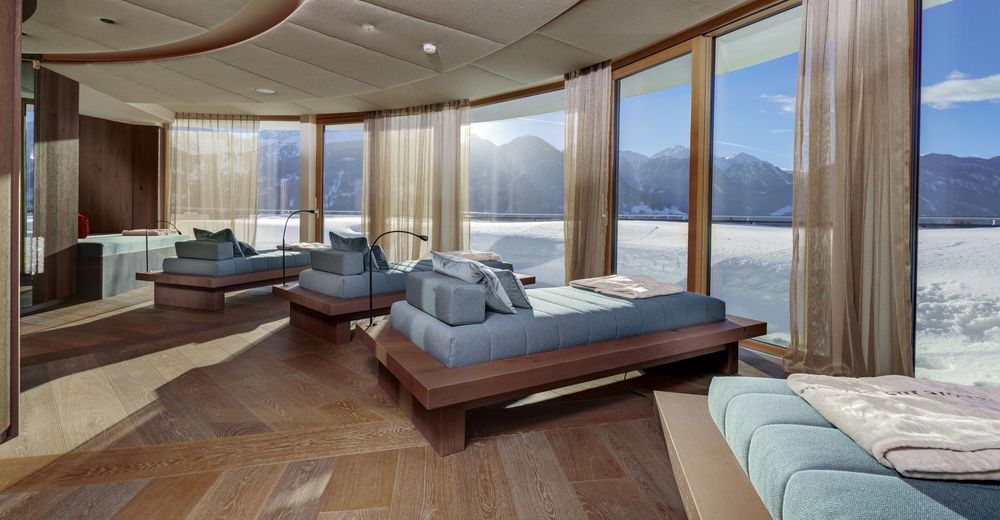 © Foto Lebesmhlbacher - Foto Lebesm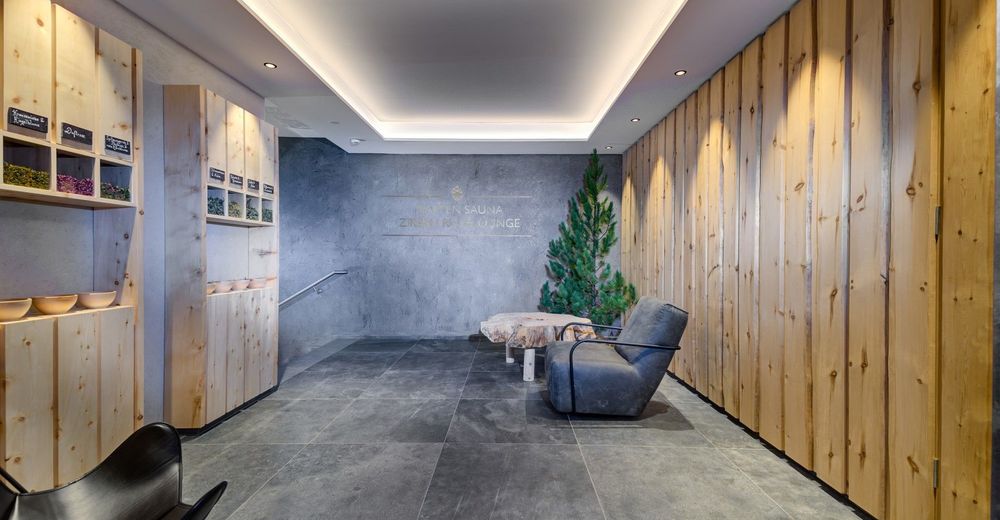 © Foto Lebesmhlbacher - Foto Lebesm
© Foto Lebesmhlbacher - Foto Lebesm
hotelli

150 Sängyt

Familie Alois Schalber
High above everyday life
We are a first class 5-star Superior TYROLEAN WELLNESS & FAMILY HOTEL
with international flair. It is our main aim to meet all your expectations, to pamper you,
and to take care of you individually and personally.
We cherish and lice tradition and the tyrolean way of life. We are aware of our duty towards the environment, and we show our commitment by acting in a responsible and holisitic manner.
*Schalber Beauty, Wellness and Spa ... *
...is a complete offer that favours and stimulates balance between body and spirit to restore wellness and harmony.
The sources of our philosophy (beauty, relaxation, vitality, joy to live and pleasure) are the five pillars that together encompass the vital flow. Remember delicious leisure time. Enter the new dimensions of wellness.
Spa Area
Discover the sources of well-being!
Immerse in new dimensions of pleasure. Schalber Beauty, Wellness & Spa gives you a holistic experience which balances your body and soul, revitalises you, and strengthens your inner basis for well-being and harmony.
In our fantastic outdoor world, air and water are joined to give birth to the ideal setting for your relaxation moments. Our ocean water pond and our indoor wellness pond, you will be able to swim on the outdoors, breath the fresh mountain air, put to sea, and appreciate the landscape et of the Serfaus sunny plateau.
Discover the sources of wellbeing
Plunge into our water and sauna areas.
Family area with indoor pool and sauna, wellness bath with outdoor pool, sea-water pool, Tyrolean sauna, herbal steam-bath, saltwater inhalation grotto, rock sauna, Asia steam-bath, ice grotto.
Relax in the sundome, on water-beds in the Silent room, or in the mystical room of the 5 elements according to Feng Shui principles.
Videos
Allgemeine Verfügbarkeit Wellnessresidenz Schalber
pyynnöstä
saatavissa oleva
ei saatavissa
Tarjoukset Talvi Wellnessresidenz Schalber
Hinnat
| Talvi | Pääsesonki | Vor-/Nebensaison |
| --- | --- | --- |
| Yöpyminen | - | - |
| sisältäen aamiaisen | 190 € asti 360 € | 170 € asti 220 € |
| Puolihoito | 205 € asti 375 € | 185 € asti 235 € |
| All-inclusive | - | - |
| Kesä | Pääsesonki | Vor-/Nebensaison |
| --- | --- | --- |
| Yöpyminen | - | - |
| sisältäen aamiaisen | - | - |
| Puolihoito | 185 € asti 250 € | 170 € asti 235 € |
| All-inclusive | - | - |
hotelli

150 Sängyt

Familie Alois Schalber
Huone/Huoneistot