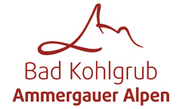 Chalet Fend - Ferienhaus
- Bad Kohlgrub
lomamökit / Chalet
6 Sängyt, 1 Huoneistot

Pauline Fend
Chalet Fend - exclusive holiday home (detached with carport and garage - county Garmisch-Partenkirchen)
Our newly built holiday home is located in the Ammergauer Alpen Nature Park.
In addition to the two large bedrooms (approx. 18 sqm), each with large double beds, there is another bedroom with two single beds. The house has two bathrooms, one of them (approx. 10qm) with a corner bath and a very large walk-in shower (1,2m x 1,2m).
The very bright and spacious living area (living, dining and kitchen area - approx. 30 sqm) is equipped with a 75 inch SmartTV. You can enter from the living area two terraces (south and west side) (garden furniture and grill are present).
A large carport (approx. 5m x 3.5m) and a very large lockable garage (approx. 7.5m x 3.5m) are exclusively at your disposal.
The prices include all taxes and fees. You will receive an electronic guest card with which, among other things, bus connections to nearby attractions (Neuschwanstein Castle, Linderhof Castle, Wieskirche, Ettal Monastery, Oberammergau, Garmisch-Partenkirchen, Füssen, etc.) can be used free of charge.
Public transport is less than 5 minutes' walk away. Munich can be reached by train in approx. 1.5 hours. Munich airport is about 2.5 hours by train. Memmingen airport is about 1.5 hours by car.
Dogs on request.
Saatavuus
pyynnöstä
saatavissa oleva
ei saatavissa
Hinnat
1 asti 2 Personen alkaen
150,00 €
3 Personen alkaen
180,00 €
4 Personen alkaen
210,00 €
5 Personen alkaen
230,00 €
6 Personen alkaen
250,00 €
+ 85,00 €
pro Objekt / pro Aufenthalt
Maksutavat
30% at booking within 7 days (incoming), the remaining 70% 6 weeks (incoming) before arrival
Huomautukset
The above prices are valid for 4 persons, plus 85 EUR final cleaning. For each additional person we charge 30 EUR per night. Dogs only after inquiry (7 EUR per night).
lomamökit / Chalet
6 Sängyt, 1 Huoneistot

Pauline Fend