Berghotel Garni Rasis
6563 Galtür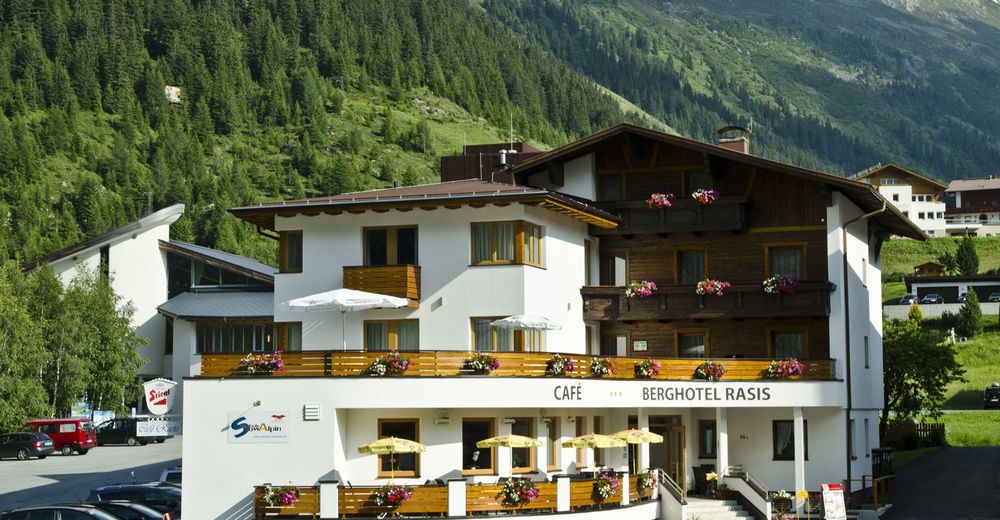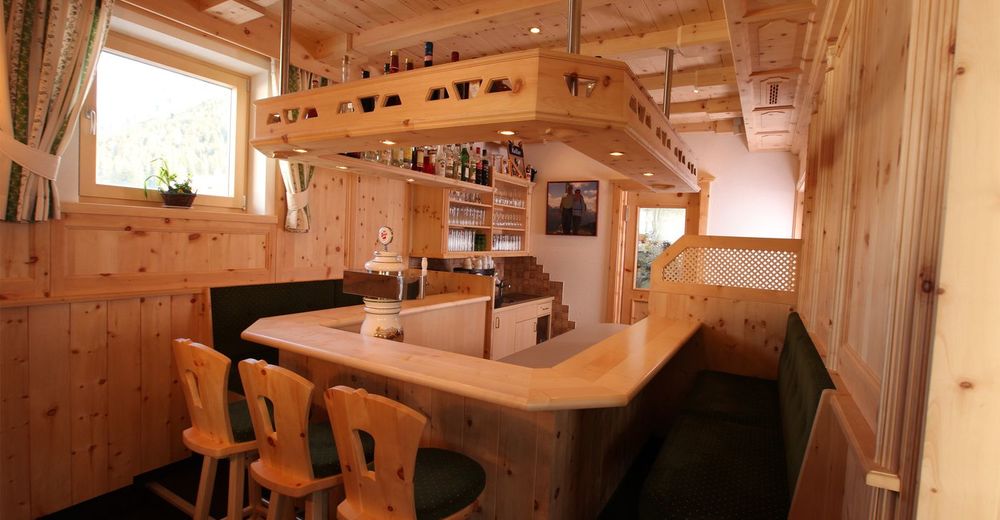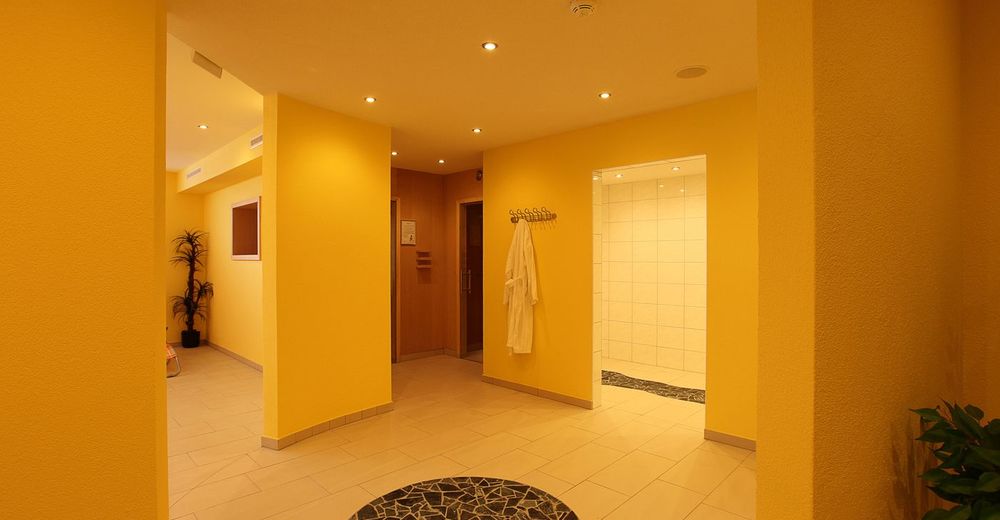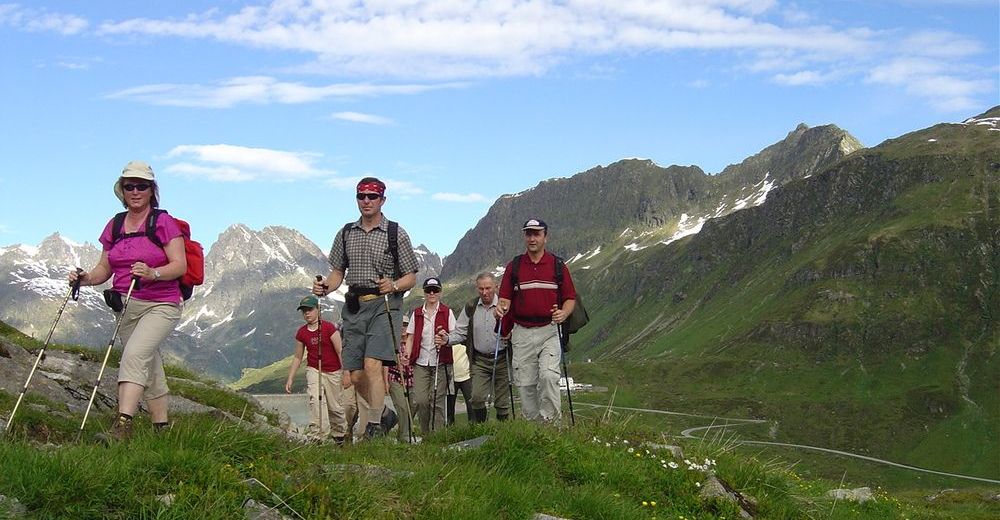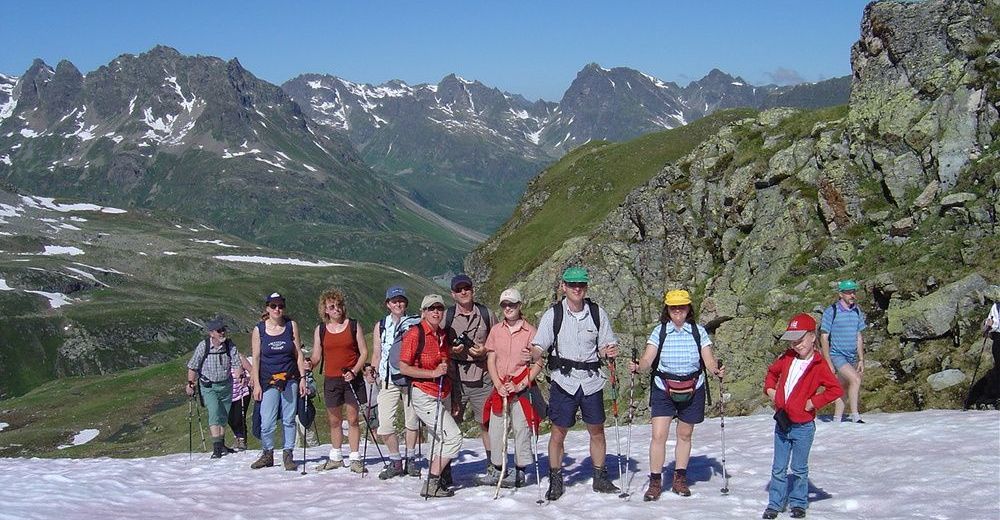 hotelli

30 Sängyt, 13 Huone

Familie Kurz

Gampele 66c, 6563 Galtür
Arrive. Coming home. Well-being.
Be welcomed with a friendly smile.
Let your mind unwind in a cosy ambience.
Relax, unwind, enjoy holidays that are far removed from the daily grind.
Treat yourself to a few unforgettable days here with us in Berghotel Rasis.
Our family managed 3*** B&B hotel provides you with a perfect setting for your well-deserved holiday – summer and winter alike.
Berghotel Rasis*** has 12 rooms, with your package including breakfast, as well as 6 self-catering apartments. It is just a 3 minute walk from the centre of Galtür, and to the bus stops too. Leave your car parked in our free parking area right outside the hotel. In the summer months an ideal starting point for numerous hikes and mountain bike tours in the Silvretta region awaits you. To relax, the hotel has a small wellness area, featuring a sauna, infrared cabins and relaxation room. During your summer or winter holiday you enjoy free entry to the neighbouring sports and cultural centre, which has a luxurious indoor pool.
Berghotel Rasis – simply feel fantastic…
We look forward to welcoming you!
Kind regards, the Kurz family
Rasis summer - An activity-packed programme for your well-being holiday in the number one climatic health resort in Tyrol
In summer Galtür provides countless opportunities to enjoy some active relaxation. Allergy-sufferers too will enjoy the low pollen air in Galtür and the lovely natural surroundings in the Silvretta region. Landlord Sepp shows you the loveliest places in the surrounding area during his weekly guided hikes. He takes you into the unspoilt and wonderful landscape in Galtür; definitely not something to miss. Experience Tyrol hospitality during the barbecue evening on our sun terrace and evenings in an Alpine lodge, with a hike by lantern light afterwards. While you are 'out watching the animals in their natural setting', you will discover the many different animals that live in this region.
Silvretta Card all inclusive
Double the rewards during your summer holiday in Berghotel Rasis. Not just with the impressive mountains, but also with this special, all-inclusive card.
The Silvretta Card all inclusive is available at Reception when you check-in and is completely free of charge.
1 Ticket – 1000 options
The Silvretta Card all-inclusive entitles you to use all the cable car and chair-lift facilities in the towns of Ischgl, Galtür, Kappl, See and Samnaun – without any limitations, every day and as often as you want.
Buses from Landeck to Bielerhöhe (Silvretta reservoir) can also be used free of charge.
Needing some refreshment? Entry to the indoor and outdoor pools in Ischgl and Galtür and to the play, fun and water park in See is free of charge.
Culture abounds too of course. Alpinarium Galtür and Ischgl's cable car museum open their doors to you free of charge too.
It barely gets any higher than this; the popular panorama tour on the Silvretta High Alpine Road is accessible free of charge in your own car, motorbike and by bus.
Silvretta Card all-inclusive services start even before you get here. If you want to travel by public transport or via the High Alpine Road, you can get a voucher for free travel sent via mail before you arrive, so you do not pay any charges.
Hiking
There are more than 250 km of hiking trails to explore in Galtür. There are not just challenging hiking routes, but family paths that are suitable for prams in Galtür too. A shoe dryer is available in our shoe room for your hiking shoes.
Mountain biking and E-Biking
Mountain bikers are very well catered for too with the numerous mountain bike routes in the Paznaun region. Those who prefer to can enjoy riding an E-Bike through the paradisiacal landscape in Galtür and take in the breath-taking natural surroundings. Your mountain bikes can be stored safely here in the hotel.
Climbing & Bouldering
Galtür is a hotspot for all climbers and boulderers too. At the Silvapark via ferrata route and in the bouldering park in Galtür fantastic challenges lie in store for all ages.
Infants can also let off steam in the first children's outdoor bouldering area in Europe, or get some initial experience on the 'Little Ballun' family via ferrata route. To the rear of Alpinarium Galtür is the largest natural stone climbing wall in Austria and indoors there is a bouldering wall for those days when the weather is bad.
Motorbike riding
Galtür is a perfect starting point for breath-taking motorbike tours. 30 Alpine passes and day tours of between 200 and 350 kilometres are waiting for you in Tyrol, Switzerland, in South Tyrol and Bavaria. The Silvretta High Alpine Road, Timmelsjoch, Arlberg pass, Kaunertal Glacier, trips that span three countries, the Furka pass and the Säntis circuit, are but a brief taster of what awaits you during a motorbike holiday.
Fishing in Galtür
In Paznaun there are lots of options for you to cast your fishing rod. You can fish in the water-bodies around Galtür (Trisanna, the fishing pools in Kleinvermunt and reservoirs). Landlord Sepp gives you great tips. 'Make a good catch' in Galtür!
Paznaun Kids & Youth Club
The perfect family holiday in Galtür. From the end of June until the start of September there is always something happening in the programme of events at Kids Club Paznaun. Infants get to let off steam with the regular fun and play offers provided in the Kids Club. Older children will enjoy the parents-free area in Youth Club Paznaun, which provides an exciting programme of events for youngsters between the ages of 11 and 16.
Allgemeine Verfügbarkeit
Berghotel Garni Rasis
pyynnöstä
saatavissa oleva
KW
ma
ti
ke
to
pe
la
su
1
2
3
4
5
6
7
8
9
10
11
12
13
14
15
16
17
18
19
20
21
22
23
24
25
26
27
28
29
30
31
Tarjoukset Talvi
Berghotel Garni Rasis
Hinnat
Predigberg
(Einzelzimmer)
pro Person / pro Nacht
| Frühstück
Gorfenspitze
(Double room)
pro Nacht
| Frühstück
pro Person / pro Nacht
| Frühstück
Ballunspitze
(Double room)
pro Person / pro Nacht
| Frühstück
Fädnerspitze
(Double room)
pro Nacht
| Frühstück
Maksutavat
Huomautukset:
Room rates are per person/night incl. buffet breakfast.
Alle rates excl. local tax. (summer € 1,00 per person/night - winter € 2,20 per person/night)
All our guests have free entrance to the public indoor swimming pool next door.
Redcution for children: 0-4 years free of charge, 5–8 years 50%, 9–14 years 30% per child/night in parents bedroom
Short stay: For a stay up to 3 days we charge a surcharge of € 4,00 per person/night on our rooms rates.
Long stay: For long-term stays (3 weeks or more) we offer a discount on our room rates.
Check in: 2.00 p.m. on your day of arrival
Check out: 10.00 a.m. on your day of departure.
General terms and conditions for the hotel industry apply.
We recommend taking out a Travel Cancellation Insurance.
hotelli

30 Sängyt, 13 Huone

Familie Kurz

Gampele 66c, 6563 Galtür
Huone/Huoneistot
Maksutavat

cash, cash-card