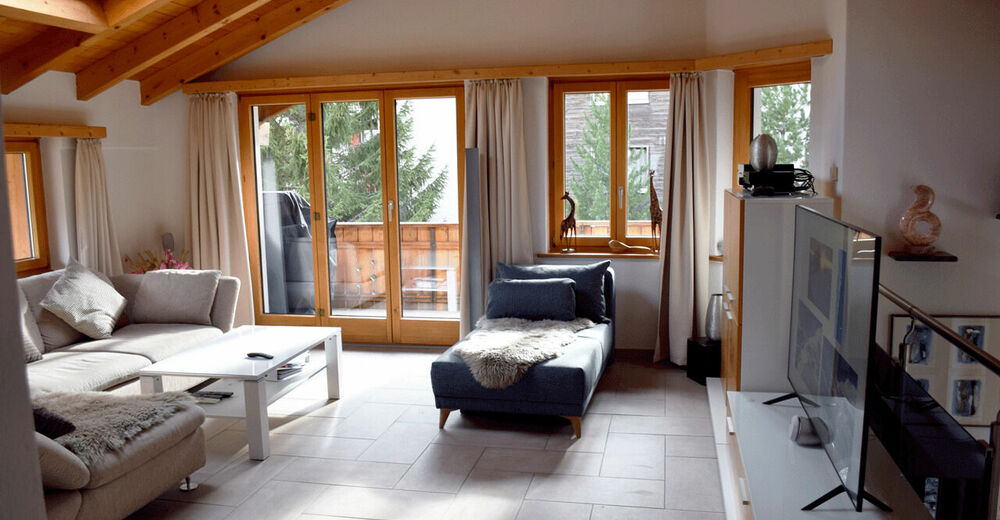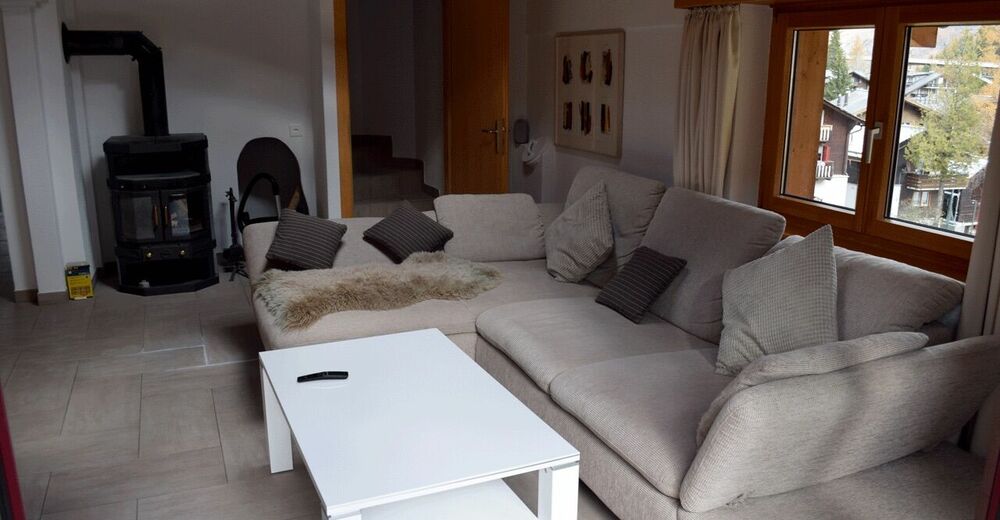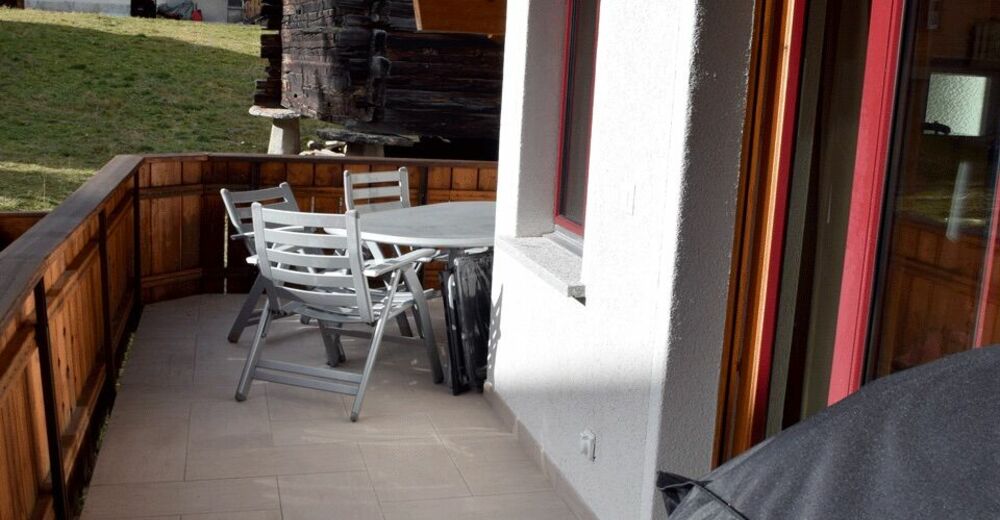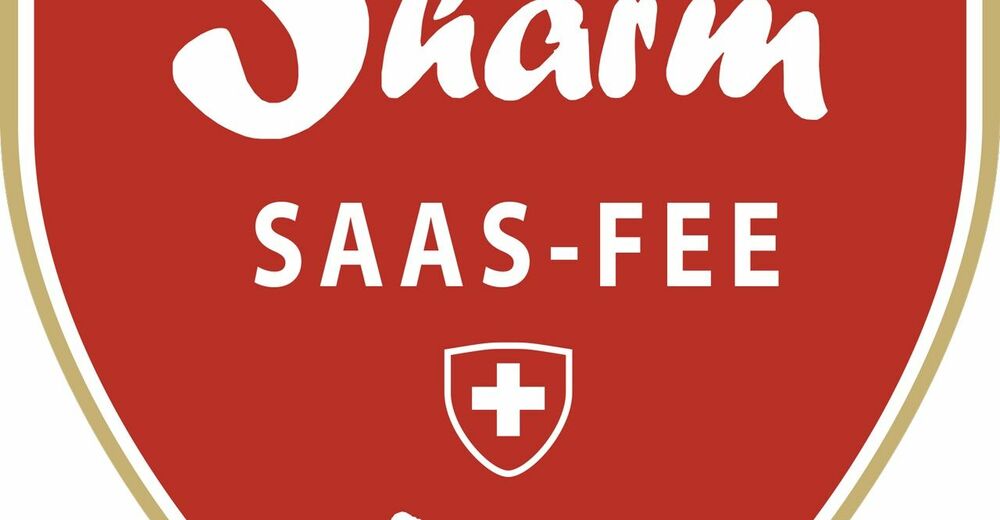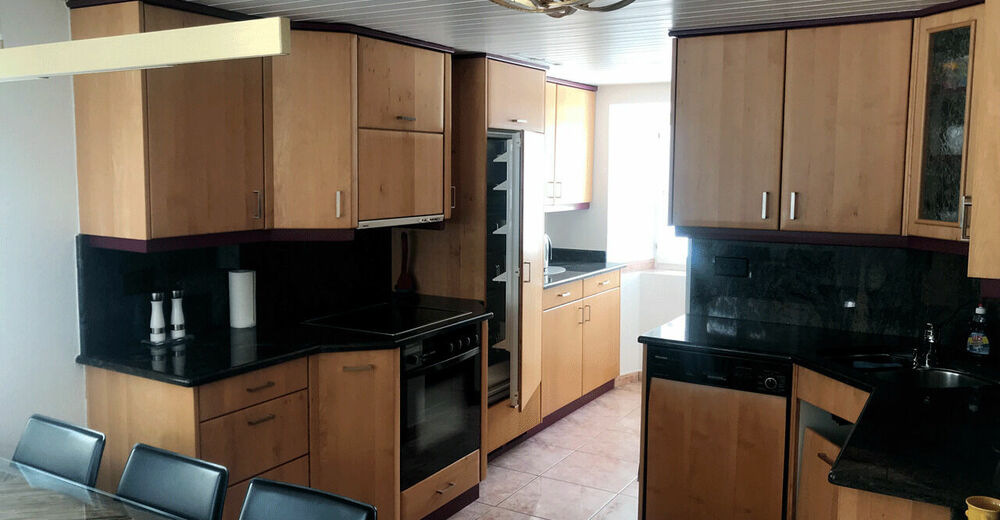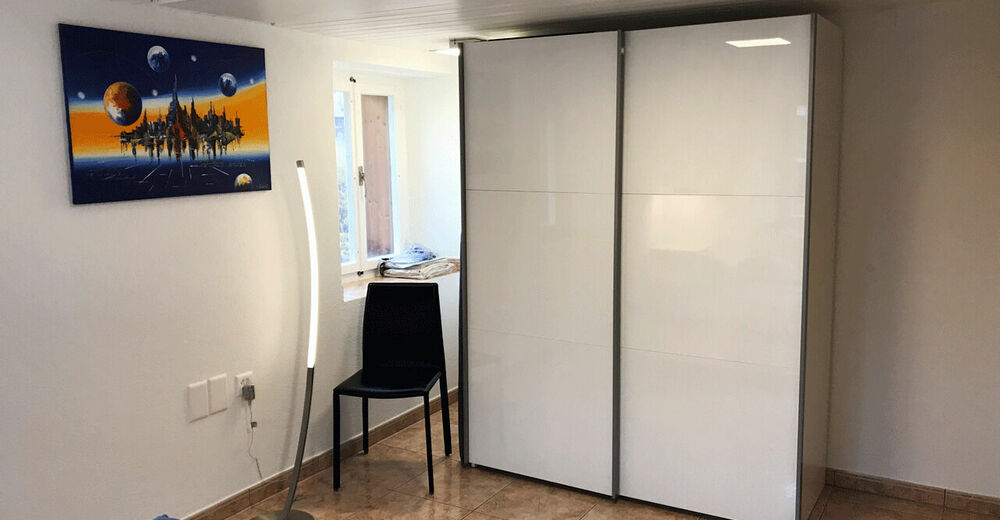 lomamökit

8 Sängyt, 2 Huoneistot

S. Frey & P. Buncak

Untere Gasse 16, 3906 Saas-Fee
Casa Sharm Saas-Fee
Spacious, comfortable holiday home Casa Sharm ****S with lots of charm and ambience.
Here you will find peace and quiet in a very central yet quiet location. You can reach the Alpin Express in 5 minutes on foot, Coop or Migros in 2 minutes and the car park in 7 minutes.
The house can be rented as a whole or in two units.
Flat A on the ground floor: Studio with shower and separate room with shower
Flat B on 1st & 2nd floor: living room, balcony, kitchen, bedroom, shower / on 2nd floor bedroom with bath tub and shower.
Benefit from our unique service :
If you book in advance by telephone, you will be picked up from the car park and driven to the Casa Sharm free of charge. On departure you can also take advantage of this service.
Bed linen, towels and kitchen towels are available and included in the rental price. Care products in the bathroom and Nespresso capsules (one-time use for the duration of your stay) are also included.
Final cleaning is included in the rental price. An additional intermediate cleaning or daily cleaning can be optionally booked at extra charge.
Room distribution:
Open living area in flat A
2 fully equipped kitchens, one per flat
Double bedrooms: 4 (2 per flat)
Bathroom (shower, WC): 4 (2 per flat)
Bed distribution:
Double bed studio ground floor, 2 mattresses each 90x200 cm
Two single beds bedroom ground floor, 2 mattresses each 90x200 cm
Two single beds bedroom 1st floor, 2 mattresses each 90x200 cm
box spring bed bedroom 2nd floor, 1 mattress à 180x200 cm
One pull-out sofa with spring core upholstery, lying surface 85x200 cm
Cot available on request (at extra charge)
Stadel / Ski room:
Unique: You can store your skis in an over 100 year old barn. Ski boot dryer available.
Location:
Freestanding, partly with mountain view, south-facing balcony
approx. 300m from the Alpin Express mountain railway - 5 minutes
Quiet and central location: village centre, grocery shops, restaurants are within walking distance.
Facilities:
Non-smoking house
balcony, garden
Living space: 200 m²
Normal occupancy: 8 persons
Maximum occupancy: 9 persons
Pets: not allowed
Upscale, comfortable furnishings
Number of rooms: 5.5
Number of kitchens: 2
Number of bedrooms: 4
Number of living rooms: 1
Number of bathrooms: 4
Living room equipment (flat A):
Open, cosy living area, Swedish stove, large corner sofa, 65" flat screen TV, DVD/Blueray player, game console, surround stereo, large balcony with barbecue;
sofa bed for 9th person (85 x 200 cm), spring core
Furnishings living area (flat B):
Studio with kitchen, dining area and double bed and separate bedroom with two single beds.
Studio with 55" flat screen TV, radio/CD player with iPhone dock
Equipment Kitchen Main flat (flat A):
kitchen-cum-living room with dining table for 8 persons, oven, glass ceramic hob, dishwasher, large fridge with freezer compartment, microwave, raclette grill, 3 fondue sets, Nespresso machine, toaster, kettle
Equipment Kitchen Studio (flat B):
New fitted kitchen in the studio with dining table for 4 persons, oven, induction hob, dishwasher, large fridge with separate freezer, microwave, raclette grill, fondue set, Nespresso machine, toaster, kettle
Bathroom facilities:
All bathrooms with daylight (window), WC, washbasin, shower, hair dryer
bathroom bedroom 2nd floor: additional bath tub in the bedroom
heating:
Electric floor heating on the ground floor and 1st floor, infrared heating on the 2nd floor
Internet access:
WLAN / Wifi included
facilities:
Cabinets and drawers offer sufficient storage space,
Combination washer-dryer (shared use), vacuum cleaner
Location description:
Welcome to the car-free holiday paradise of Saas-Fee at 1,800 metres, at the foot of the (second) highest mountain in Switzerland, the Dom (4,545 metres). Treat yourself to top accommodation, just a few steps away from the village square and the Alpin Express (mountain railway to the Allalin ski area).
Admire the mountain world from the world's highest revolving restaurant, surrounded by eighteen four-thousand-metre peaks. In summer there are numerous excursion destinations, 350 km of hiking and theme trails and last but not least the famous tame marmots. Here you will find a unique mountain and glacier landscape full of adventure possibilities and exciting stories.
In the cold season Saas-Fee is THE Mecca for winter (sports) fans and all those who want to become one, with its excellent snow conditions and fantastically groomed pistes.
In summer Saas-Fee is one of the best ski destinations in the world! All the world's ski teams meet here.
Classification STV:
First class flat Superior
conditions:
Tourist tax (not included in the rental price)
Summer visitor's tax (01.06. - 31.10.): CHF 7.- for adults/day, CHF 3.50 for children (6 - 15.99 years).
Tourist tax winter (01.11. - 31.05.): CHF 4.50 for adults/day, CHF 2.25 for children (6 - 15.99 years).
on payment of the obligatory visitor's tax you will receive the attractive guest card (Saastal Card) directly on arrival.
Smoking is not permitted indoors or on the balcony. Smoking is possible on the forecourt (garden). No pets allowed.
Cancellation conditions:
If you have to cancel your booking before arrival, the following fees are due:
From the date of booking until 64 days before the start of the trip: 20% of the price of the trip
43 to 63 days before departure: 50% of the tour price
42 to 2 days before departure: 80% of the tour price
in case of later withdrawal and in case of no-show: 100% of the travel price
We recommend that you take out travel cancellation insurance. You can book this as an optional extra.
Cancellations due to COVID-19 measures (e.g. official travel restrictions imposed by the authorities) will be handled by us in an accommodating manner, but proof is required.
Saatavuus
Casa Sharm
pyynnöstä
saatavissa oleva
ei saatavissa
KW
ma
ti
ke
to
pe
la
su
1
2
3
4
5
6
7
8
9
10
11
12
13
14
15
16
17
18
19
20
21
22
23
24
25
26
27
28
29
30
KW
ma
ti
ke
to
pe
la
su
1
2
3
4
5
6
7
8
9
10
11
12
13
14
15
16
17
18
19
20
21
22
23
24
25
26
27
28
29
30
31
Hinnat
Nebensaison
17.04.2021 - 25.06.2021
08.01.2022 - 11.02.2022
16.04.2022 - 24.06.2022
Zwischensaison
26.06.2021 - 17.12.2021
12.02.2022 - 01.04.2022
25.06.2022 - 16.12.2022
Hauptsaison
18.12.2021 - 07.01.2022
02.04.2022 - 15.04.2022
17.12.2022 - 08.01.2023
Huomautukset:
Klassifikation STV:
Erstklass-Wohnung Superior
Bedingungen:
Kurtaxe (nicht im Mietpreis inbegriffen)
Kurtaxe Sommer (01.06. - 31.10.): CHF 7.– für Erwachsene/Tag, CHF 3.50 für Kinder (6 - 15.99 Jahre).
Kurtaxe Winter (01.11. -31.05.): CHF 4.50 für Erwachsene/Tag, CHF 2.25 für Kinder (6 - 15.99 Jahre).
mit der Bezahlung der obligatorischen Kurtaxe erhalten Sie direkt bei Ankunft die attraktive Gästekarte (Saastal Card).
Rauchen ist in den Innenräumen und dem Balkon verboten. Es kann auf dem Vorplatz (Garten) geraucht werden. Keine Haustiere erlaubt.
Stornierungsbedingungen:
Sollten Sie Ihre Buchung vor Anreise stornieren müssen, sind folgende Gebühren geschuldet:
Ab Buchungsdatum bis 64 Tage vor Reisebeginn: 20% des Reisepreises
43 bis 63 Tage vor Reisebeginn: 50% des Reisepreises
42 bis 2 Tage vor Reisebeginn: 80% des Reisepreises
bei späterem Rücktritt und bei Nichtantritt der Reise: 100% des Reisepreises
Wir empfehlen Ihnen, eine Reiserücktrittsversicherung abzuschliessen. Diese können Sie optional dazu buchen.
Reiserücktritte aufgrund von COVID-19 Massnahmen (z.B. offizielle Reisebeschränkungen seitens der Behörden) werden von uns kulant gehandhabt, ein Nachweis ist jedoch erforderlich.
COVID-19:
Ihre Sicherheit und Gesundheit ist uns wichtig, deshalb wenden wir vor jedem Mieterwechsel das neuartige Vernebelungsverfahren mit Wasserstoffperoxid an, um die Räume sicher zu dekontaminieren und so von Viren und Bakterien zu befreien. Unsere geschulten Reinigungskräfte arbeiten mit FFP2 Maske und Handschuhen.
lomamökit

8 Sängyt, 2 Huoneistot

S. Frey & P. Buncak

Untere Gasse 16, 3906 Saas-Fee