Alpengasthof Hochsöll
6306 Söll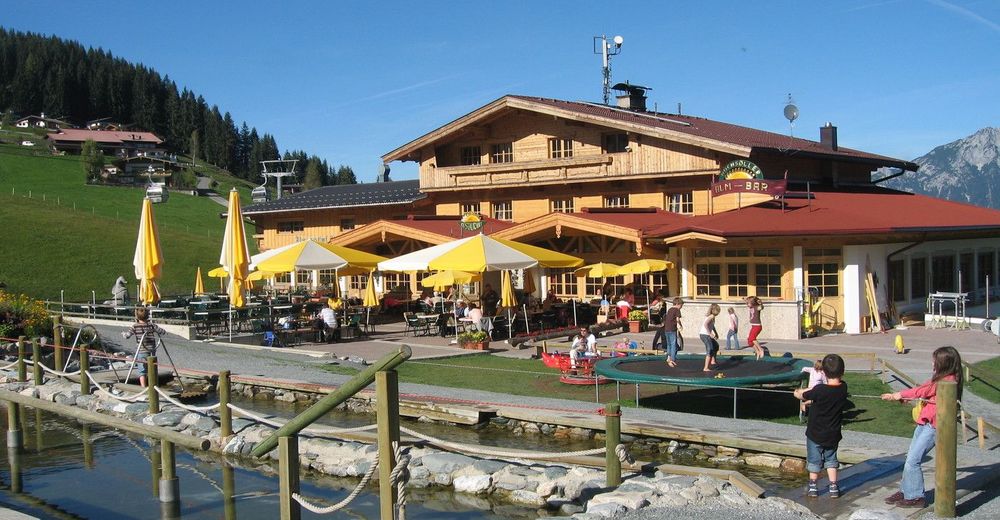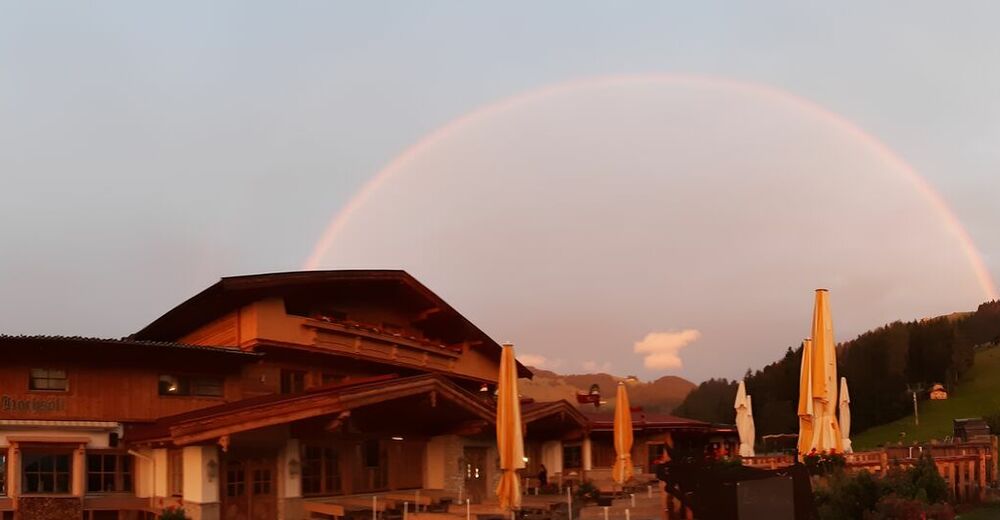 majatalo
31 Sängyt, 13 Huone

Rainer Auckenthaler

Salvenberg 26, 6306 Söll
Herzlich Willkommen und Hex, Hex, Hex im Alpengasthof Hochsöll!
Welcome to the Alpengasthof Hochsöll!
The Alpengasthof Hochsöll is located at 1,168m above seal level in the heart of the unique alpine landscape with a view of the Wilder Kaiser. Only a few steps away from the middle station of the Hexenwasser gondola, the Alpengasthof awaits – a place that invites you to dream and enjoy.
Our Alpengasthof not only has the perfect location as a starting point to embark you for bewitching adventures in summer and winter, but we also take care of how and where you recharge and refresh your body and mind. A "good night's sleep" starts with a well-balanced dinner and an embracing bed.
We'll find the right shelter for you in one of our 13 very different rooms. Each of these base camps tells a different story, a picture, a scent… to match the "Hexenwasser" (witch water).
Your dinner and breakfast will be meticulously prepared in our "Gerüchteküche" (rumour´s kitchen). As a bedtime snack, there is witch water and raven food! At your awaking you will greeted by a picture on the ceiling.
In summer, we are right in the heart of the Hexenwasser Hochsöll: The nature discovery stations, which are famous far beyond the borders, are waiting right outside the front door. During the day, bustling life and many astonishing experiences around the Hexenwasser and the Hohe Salve await you, after sunset in the evening you can enjoy the silence and strength of the mountain.
In winter, our house is located in the heart of the SkiWelt Wilder Kaiser – Brixental. The skiing area with 288 perfectly groomed kilometres of slopes and modern cable cars makes every skiers heart beat faster. Tobogganing fun guaranteed: the almost 4-kilometersre-long Hexenritt toboggan run starts right on the doorstep. If you still haven't had enough at night, Austria's largest night skiing area offers 10 kilometres of perfectly lit slopes and the "Mondschein" toboggan run.
Once you have arrived in Hochsöll, take a breath of the refreshing mountain air and look forward to a stop at our Alpengasthof, which awaits you with succulent culinary highlights! Our team will be more than delighted happy to serve you specialities made from carefully selected local and regional products. Freshly prepared and quality-tested dishes make our Tyrolean cuisine something special with the help of our witches!
We look forward to welcome you!
The team of Alpengasthof Hochsöll & Fam. Auckenthaler
Saatavuus
Alpengasthof Hochsöll
pyynnöstä
saatavissa oleva
ei saatavissa
KW
ma
ti
ke
to
pe
la
su
1
2
3
4
5
6
7
8
9
10
11
12
13
14
15
16
17
18
19
20
21
22
23
24
25
26
27
28
29
30
Tarjoukset Kesä
Alpengasthof Hochsöll
vaellusloma / Syksyhinnat
7 Yöt: 19.09.2021 asti 26.10.2021
Herbstpaket "Farbenfroher Hexenherbst" Genießen Sie den Almherbst in seinen schönsten Farben - rot und orange verfärbte Blätter tanzen durch die Lüfte. Die Kühe werden von dem Alminger und Bauern...
Hinnat
Double room
pro Person / pro Nacht
| Puolihoito
+ 18,00 €
pro Lukumäärä / pro Aufenthalt
Familienzimmer
pro Person / pro Nacht
| Puolihoito
+ 18,00 €
pro Lukumäärä / pro Aufenthalt
Vierbettzimmer mit Stockbett
(Familienzimmer)
pro Nacht
| Puolihoito
+ 18,00 €
pro Lukumäärä / pro Aufenthalt
Double room
pro Person / pro Nacht
| Puolihoito
+ 18,00 €
pro Lukumäärä / pro Aufenthalt
Familienzimmer
pro Person / pro Nacht
| Puolihoito
+ 18,00 €
pro Lukumäärä / pro Aufenthalt
Vierbettzimmer mit Stockbett
(Familienzimmer)
pro Nacht
| Puolihoito
+ 18,00 €
pro Lukumäärä / pro Aufenthalt
Double room
pro Person / pro Nacht
| Puolihoito
+ 18,00 €
pro Lukumäärä / pro Aufenthalt
Familienzimmer
pro Person / pro Nacht
| Puolihoito
+ 18,00 €
pro Lukumäärä / pro Aufenthalt
Vierbettzimmer mit Stockbett
(Familienzimmer)
pro Nacht
| Puolihoito
+ 18,00 €
pro Lukumäärä / pro Aufenthalt
Maksutavat
Bar, Visa, Mastercard,s, EC Karte
Huomautukset:
Alles unsere Sommerpreise sind inklusive der Benützung des Hexenwassers und der Bergbahn Erlebnis Card
majatalo
31 Sängyt, 13 Huone

Rainer Auckenthaler

Salvenberg 26, 6306 Söll
Huone/Huoneistot
Maksutavat

Bar, Visa, Mastercard, s, EC Karte