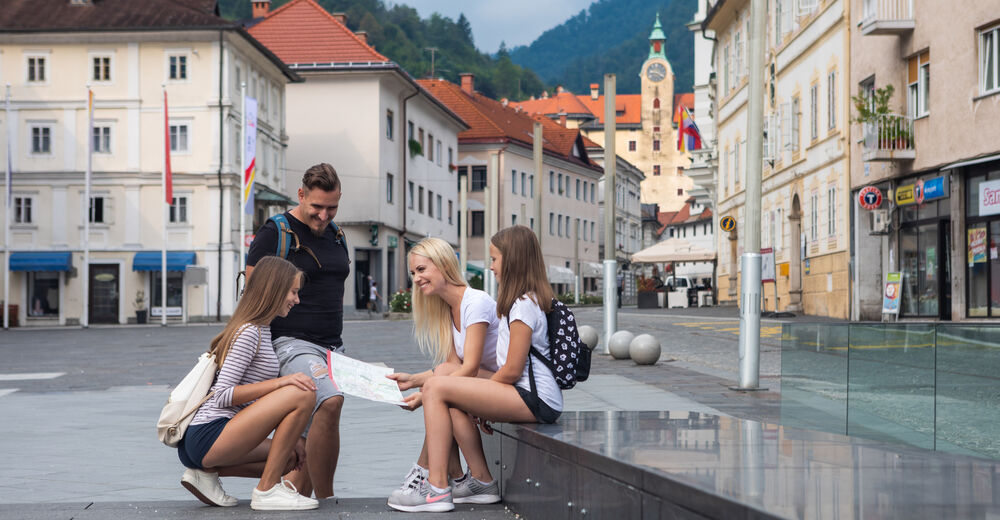 IDRIJA, a UNESCO Heritage Pearl
Idrija is located in the western part of Slovenia, where the Alps meet the Dinarides. The town has a rich cultural heritage and is surrounded by picturesque countryside and unspoilt nature.
Idrija is best known for its mercury mining heritage, which has been inscribed on the UNESCO World Heritage List. The mine's underground, buildings, devices and other technical heritage tell the stories of 500 years of mining and life in Idrija. Above the town stands Gewerkenegg Castle, where thematic exhibitions are on display.
Idrija is also a centre of handmade lace. The lace-making craft flourished at the height of mining and has survived to this day. In Idrija, special techniques and patterns developed, which are known as Idrija lace. In June, Idrija hosts the three-day Idrija Lace Festival, which offers professional and entertaining events. The value of Idrija lace has been recognised by the joint inscription of the Lace-making of Slovenia on UNESCO's Representative List of Intangible Heritage.
The UNESCO Global Geopark Idrija was also established in the municipality of Idrija due to its exceptional geological and other natural features. Its purpose is nature conservation, education and sustainable development of the area in cooperation with the local population and providers. The Idrija Geopark also includes a protected nature area, the Zgornja Idrijca Landscape Park, which offers opportunities for recreation and relaxation in nature.
In Idrija, you can also sample many local dishes. The most famous are the Idrija žlikrofi, which are celebrated in August, but there are also other delicious dishes made from quality local ingredients.
---
Vinkkejä vapaa-aikaan Idrija
Näytä kaikki vapaa-ajan vinkit
---
Yhteydenotto Idrija
TIC Idrija
Vodnikova 3, SI-5280 Idrija
Puhelin

Fax

Kotisivu
E-Mail